Fill the form below to get a FREE CONSULTATION with Zoë McDowell an Esthetician and Procell Microchanneling Expert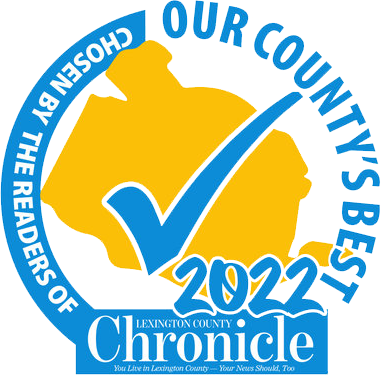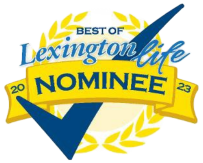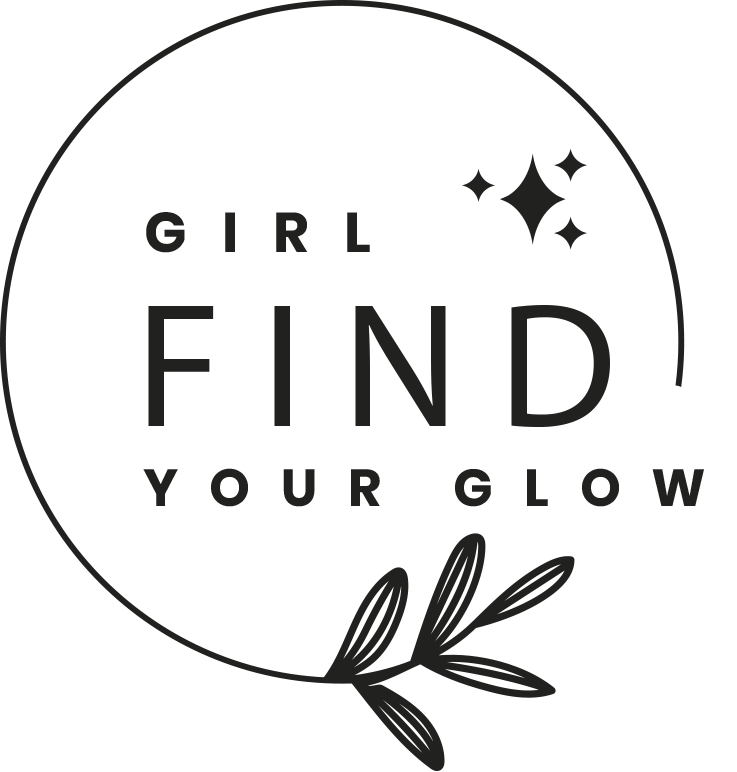 are you ready to find your glow?

Do you have dark marks? Wrinkles? Acne Scars? Introducing Procell Microchanneling.

A single Procell treatment creates hundreds of thousands of microchannels. In response to each micro-injury, an inflammatory healing process begins which initiates the formation of new collagen. Over time, the repeated healing process improves the surface texture and the overall appearance of the skin.
See what people are saying..

Zoë's got skills for sure! From wanna wear a paper bag over your face due to rosacea to feeling confident in your own skin again! Unbelievable results quite honestly.
Danielle S
Unbelievable results were obtained from microchanneling. I had rosacea horribly and after one treatment I saw amazing results. I actually feel comfortable in my own skin again. Can't recommend Zoë enough!!
Meredith B
I did four treatments with Procell (which is micro needle and micro current together) and my skin looks the best it has looked really ever. I love this as a more holistic option to skin care!
Emily C.
Zoe does my lashes and does an amazing job!! Extremely personable and funny!! Highly recommend her!! She knew exactly what I wanted and needed for my lifestyle
Melissa P
Zoe is amazing; I highly recommend her and I ONLY do reviews for people who are worth my time and she is definitely that! She is professional, knowledgeable and you need to go see her! You will be happy you did!
Belinda B
Zoe GETS RESULTS! She is a magician, seriously, LOL. My skin looks so much better now than before I started going to her. I mean... its NOTICEABLE after just a single session. I've struggled with acne and just ick for my whole life. Now, my skin is GLOWING.What's even better? She CARES about your HEALTH and uses nontoxic product lines! Zoe is a gem in our community and state. Best around.
Andrea N
Best facial I've ever had, and I love the results so far from microchanneling. Can't wait to get my lashes done too!
Lauren S
Zoe is fantastic! She is professional, kind, and very knowledgeable. She takes time to answer questions to ensure that you are comfortable and at ease. I've had microchanneling, eyebrow tint, eyelash tint, and an eyelash lift. I am always super satisfied with my results. I highly recommend Zoe at Girl find your glow!!
Joyce N
I had two FABULOUS FACIALS: an anti-aging treatment and a signature facial to target my allergies a week later. WOW! The best ever!! Zoë has magical hands and great equipment. Relaxing, soothing, and feel treated like a queen
Susan G
Zöe is very knowledgeable on skin care. I have had microchanneling done and it made my skin feel great and helped tighten my face and lighten my dark spots. I just had a facial done last week and I left relaxed and my face felt refreshed. I will continue my monthly facials.
Tricia C
About

Zoë McDowell

Owner/ licensed esthetician

My name is Zoë McDowell and I'm a licensed esthetician. This is my second career and I'm loving every minute of it.
As someone who used to really struggle with my skin I know what that feels like and the toll it can take on you personally! It's a major confidence deflator and a frustration when you don't know what's wrong or how to fix it! Through education and trial and error I was able to find my glow and I want to help you find yours!
That is why I take caring for my clients very seriously and create custom care plans for each one depending on their skin and overall goals. Helping women experience joy and confidence through the process of finding their glow is my GOAL!
I'm trained in many aspects of esthetics and hold advanced certificates for lash extensions, radio frequency, microchanneling, microdermabrasion, oncology esthetics, brow lamination and more just to name a few!
If you have any questions please reach out! I LOVE meeting new people! We are aging every minute!
Don't wait. Let's find your GLOW!
Procell Microchanneling

Microchanneling is a type of device that is used with a stamping technique where we create mild channels in the top layer of the skin. This activates your bodies immune response to tell the body to repair itself. After the channels have been created, pure stem cells are applied to the skin. The stem cells act as a communication tool to tell the body to restore itself better than it was before. In particular, it helps create a rejuvenation cascade for new collagen production. This in turn helps to reduce the appearance of fine lines, wrinkles, dark marks, acne scars, and the overall texture and tone of your skin.
Before / After

Menu

Facials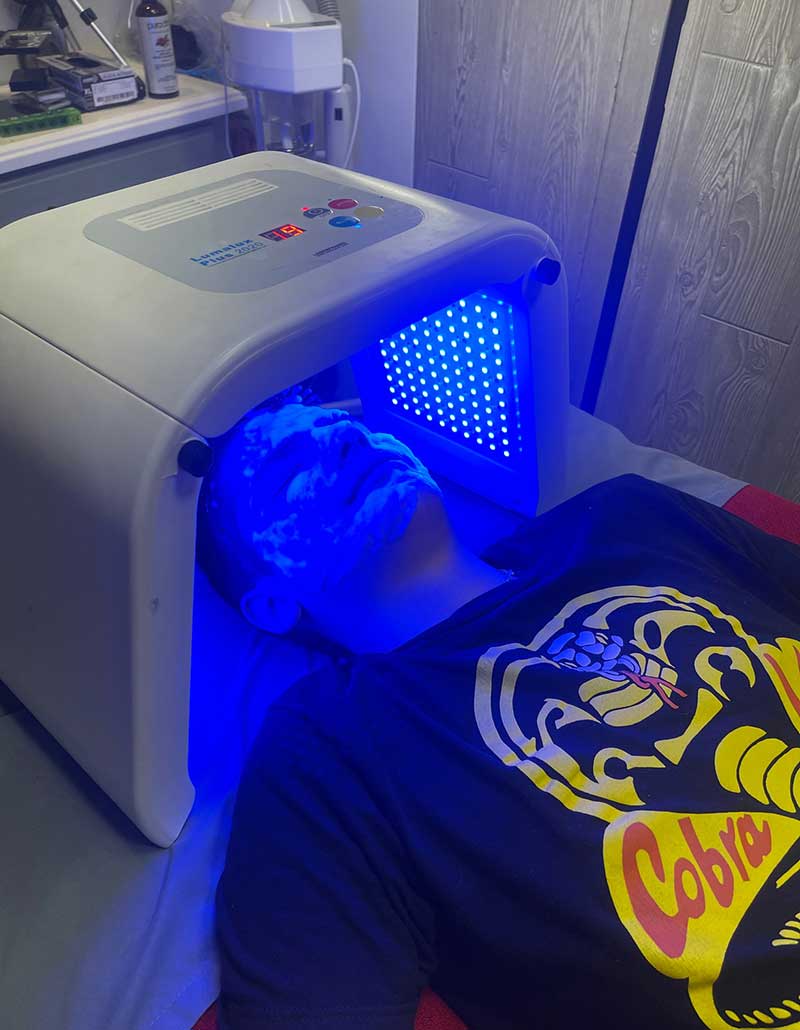 Specifically designed to treat breakouts and acne, control oil production, unclog pores, eliminate and reduce inflammation leaving skin refined and radiant. Blue light LED therapy is combined with this facial which kills acne causing bacteria. This treatment is ideal for adult and teenage acne.
45 Minutes $90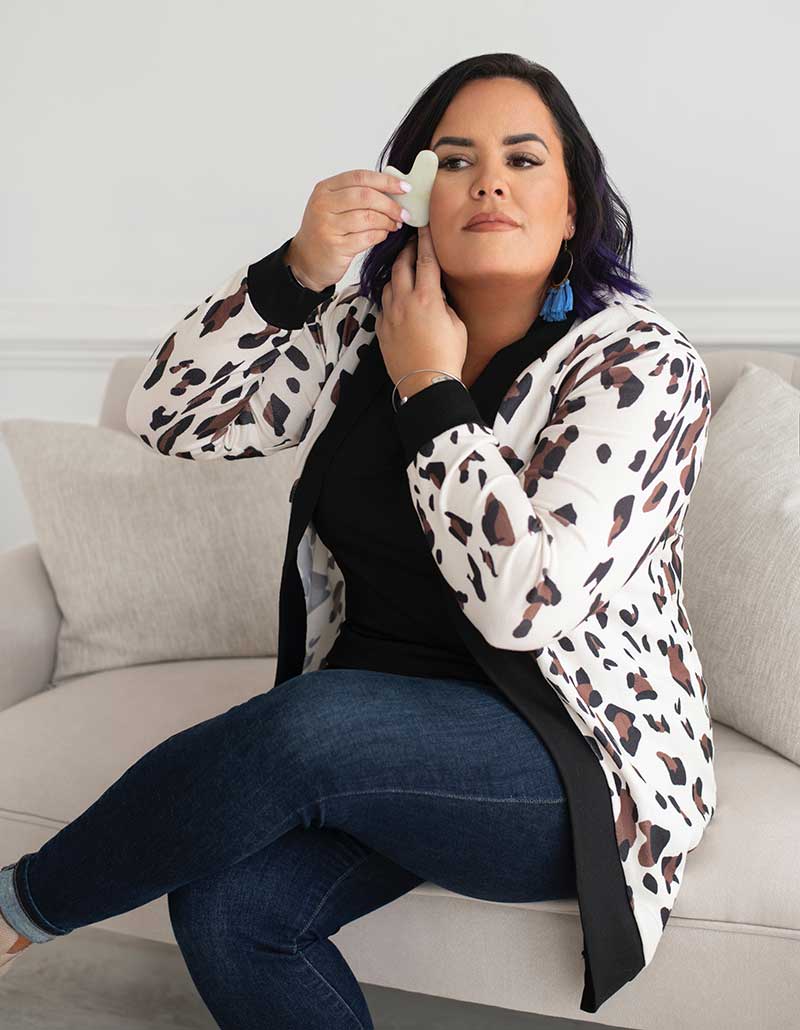 Pronounced "gwa sha," it's a facial treatment that involves dragging a flat jade or rose quartz stone over the skin in upward strokes to relax stiff muscles and promote tissue drainage. Gua sha has been proven to help relieve tension in the face, reduce puffiness and inflammation, and it can even help reduce sinus pressure.
What are the Benefits of a Gua Sha?
Lymphatic Drainage.
Deals with Cystic acne.
Fights acne scars.
Reduces Puffiness.
Say goodbye to dark circles and dull complexion.
Softens Wrinkles and Fine Lines.
Contours & Sculpts Jawline and Cheekbones.
45 minutes $110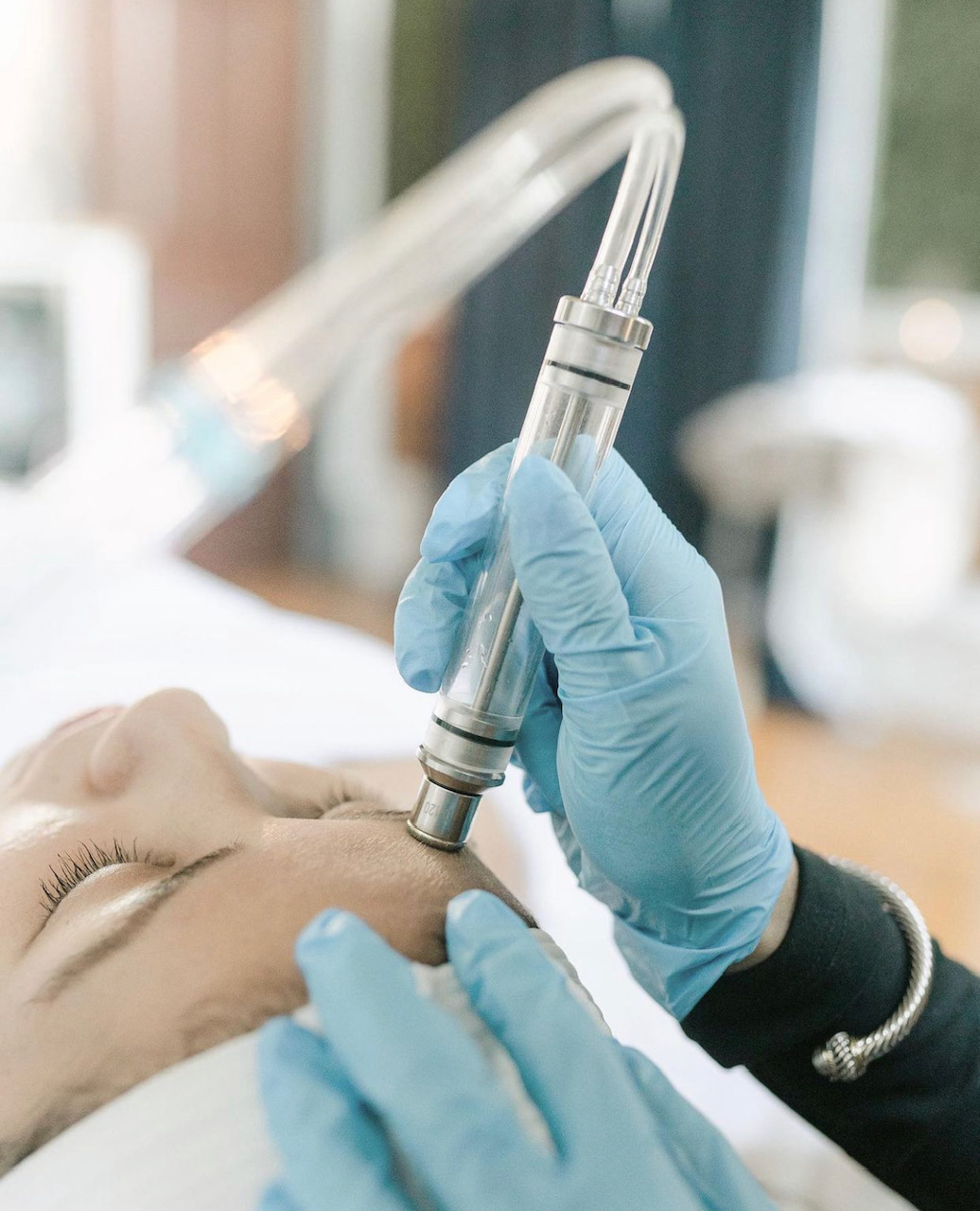 Microdermabrasion treatments use a minimally abrasive diamond tip instrument to gently sand your skin, removing the thicker, uneven outer layer of dead skin cells to reveal younger, healthier-looking skin. This does not hurt!
This unique procedure removes dead and flaking skin and stimulates the production of young skin cells and collagen. It is the ultimate advancement in non-invasive, non-surgical skin conditioning.
This procedure is ideal for:
Leaving skin feeling smooth, soft and renewed
Minimizing fine lines and wrinkles
Addressing hyper-pigmentation problems
Acne and chicken pox scars
Stretch marks
Improving skin tone
Correcting skin damage
45 minutes $115
Signature Glow Girl Facial
60 minutes $110
Customized for your skin type, this relaxing treatment is one of our most popular facials, which includes cleansing, toning, hot towels, massage of face and neck; and exfoliation to improve skin tone and texture. First part of the facial is the skin analysis with innovative facial equipment to determine your exact skin type and customize products to your individual skin chemistry. A serum, signature massage and treatment mask balance and soothes the skin, finishing with a moisturizer that leaves your skin glowing.
60 minutes $110
Microchanneling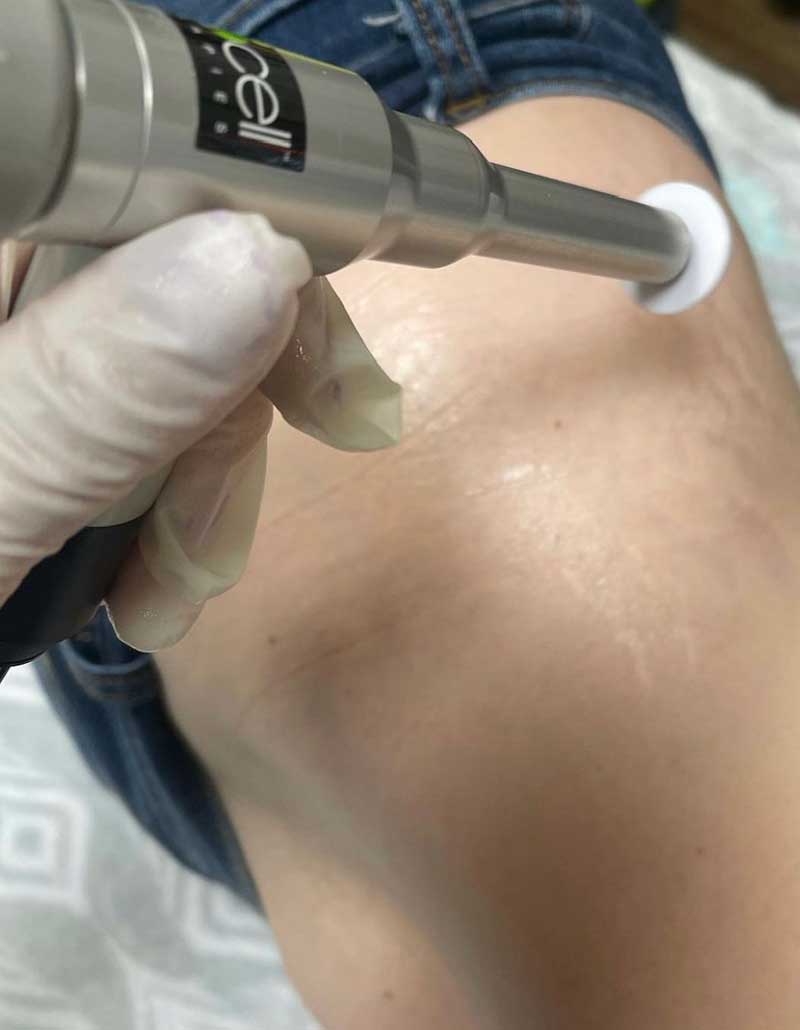 What is Procell Microchanneling?
This is a more advanced form of microneedling. ProCell Therapies offers cutting-edge biotechnology to induce a breathtaking transformation to the appearance of the skin that can last a lifetime.
You age, visibly and invisibly, every day. Sun damage, internal inflammation, chemicals, and even gravity all work against the youthful vitality of your skin. As we get older, fewer regenerative stem cells survive to repair this constant damage.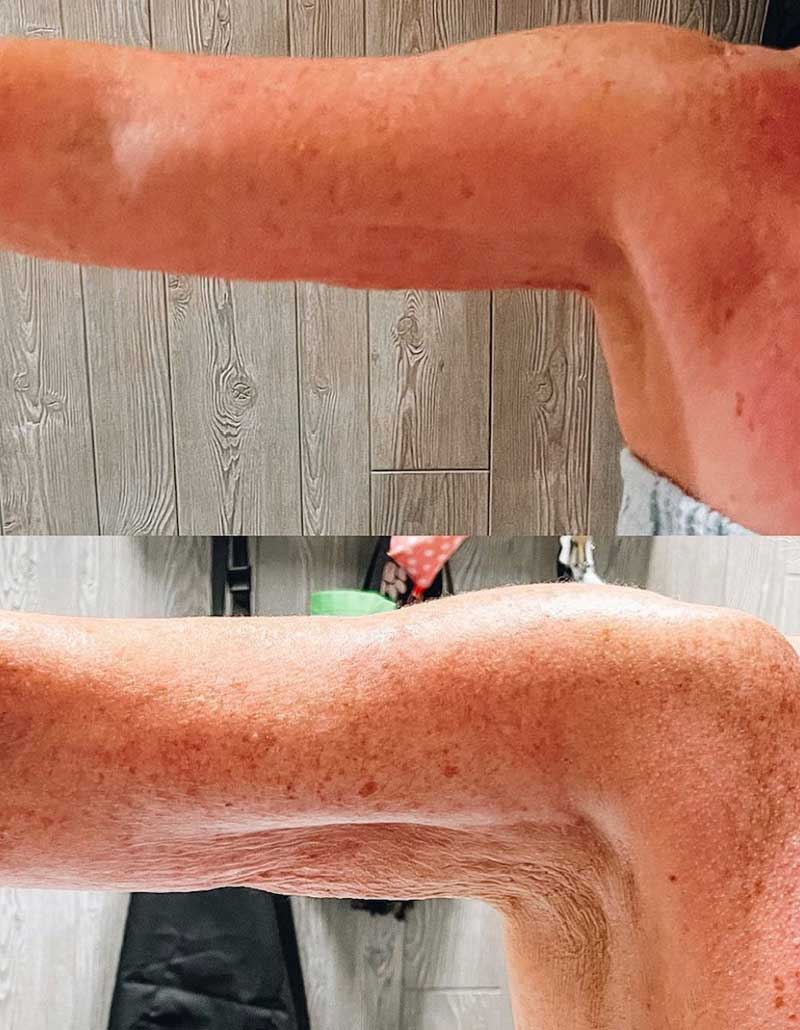 How Does Microchanneling Stimulate Cellular Activity?
A single Procell treatment creates hundreds of thousands of microchannels. In response to each micro-injury, an inflammatory healing process begins which initiates the formation of new collagen. Over time, the repeated healing process improves the surface texture and the overall appearance of the skin.
This is perfect for all skin types and will help to improve wrinkles, acne scarring, stretch marks, dark marks, discoloration, overall surface texture and tone of the skin. This is most popularly done on the face, but it can be done on the whole body. Popular areas include the neck, chest, back of hands, upper arms and stomach.
Waxing Services

Full Body waxing to include:
Lashes

One Week Fill $50
Two Week Fill $65
Three Week Fill $75
$120
The lash lift mimics the effect of an eyelash curler. It makes your lashes bend upwards, leaving them looking longer, and your eyes more open and brighter. Meanwhile, a lash tint is like a brow tint – or applying several coats of mascara. It makes your eyelashes look darker, thicker, and fuller.
$90
Brows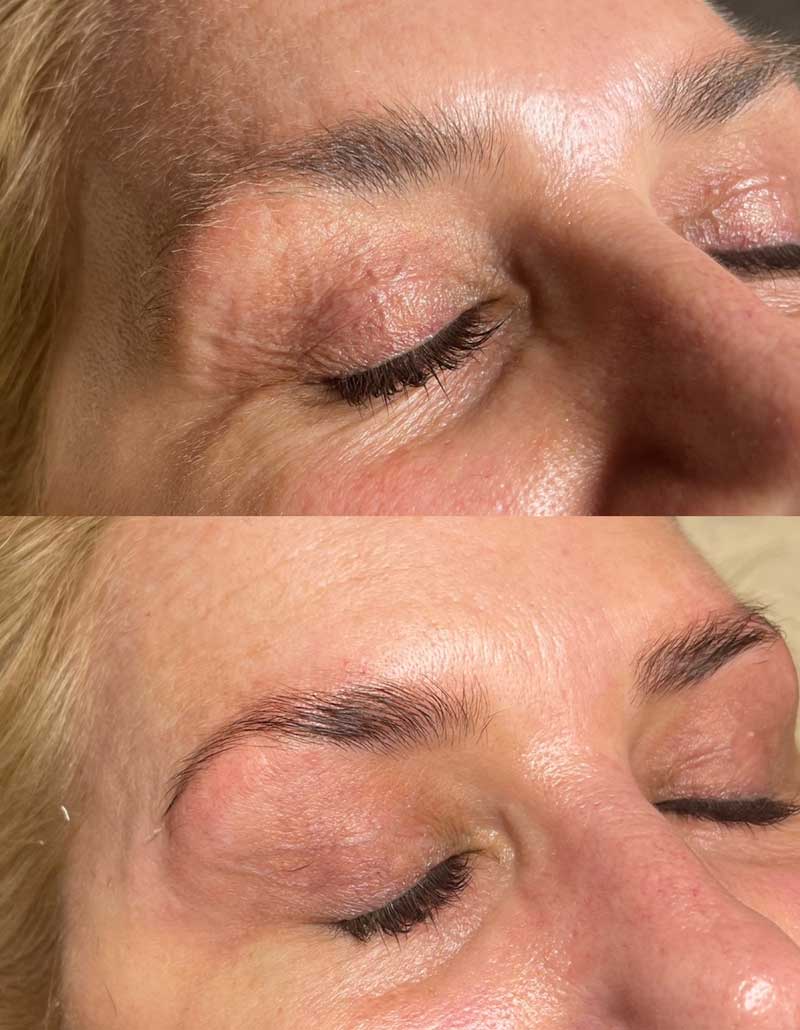 Henna Brow Tint and Sculpting
$40
Henna brows are a type of tinting that stains the skin and hair giving you tinted hairs for up to 6 weeks and a tint on the skin that can last anywhere from 2-10 days. It's a fantastic way to try out a shape before committing to semi-permanent makeup, or if you just want your eyebrows shaped and filled temporarily.
$40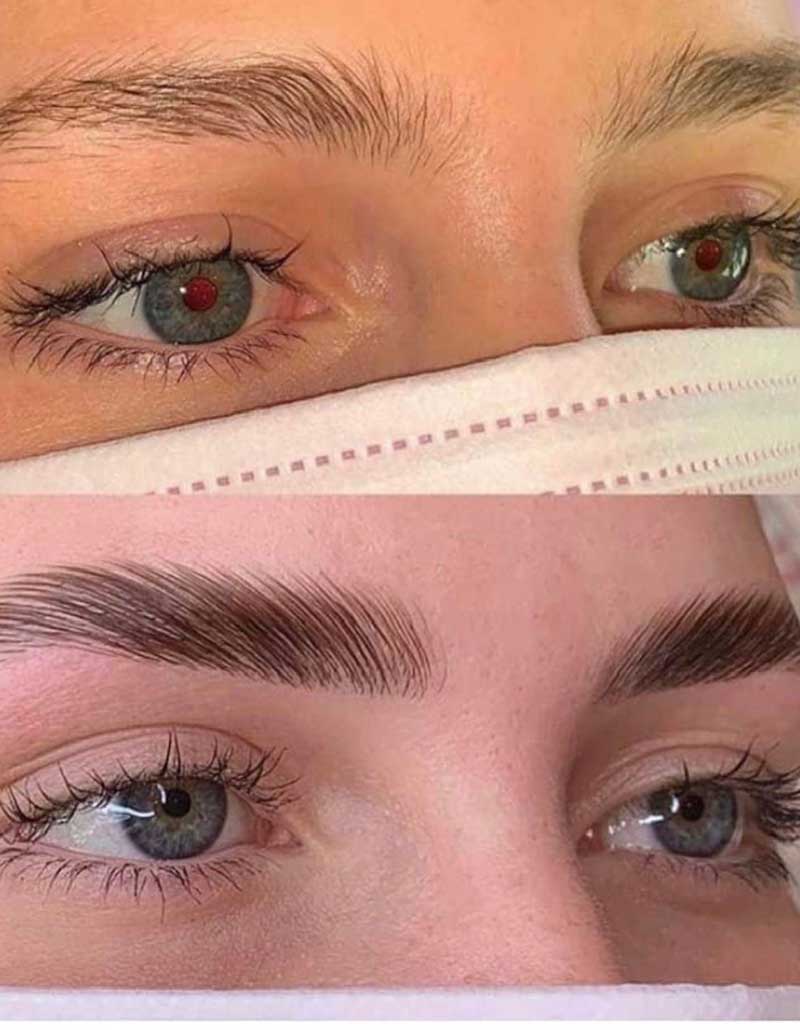 It's the hot new treatment that's everyone wants to try; brow lamination are the two words on every brow enthusiast's lips. The results speak for themselves, delivering fuller-looking brows without the need for your best eyebrow makeup product. When you look at the before and after pictures, it's hard to believe both shots are the same person's natural brows.
Brow lamination involves straightening and lifting the hairs using a chemical solution, which allows the hairs to have more flexibility to move them into your desired shape, therefore covering any gaps or stray areas. After your natural brow hairs are straightened, a fixing solution is applied to keep the hairs straight, as well as a tint if desired. The result is fuller-looking brows that stay in place when brushed into shape, lasting around six weeks
$90
Makeup

Professional Makeup Application
$85
$85
Wedding/Event Makeup (Price Varies)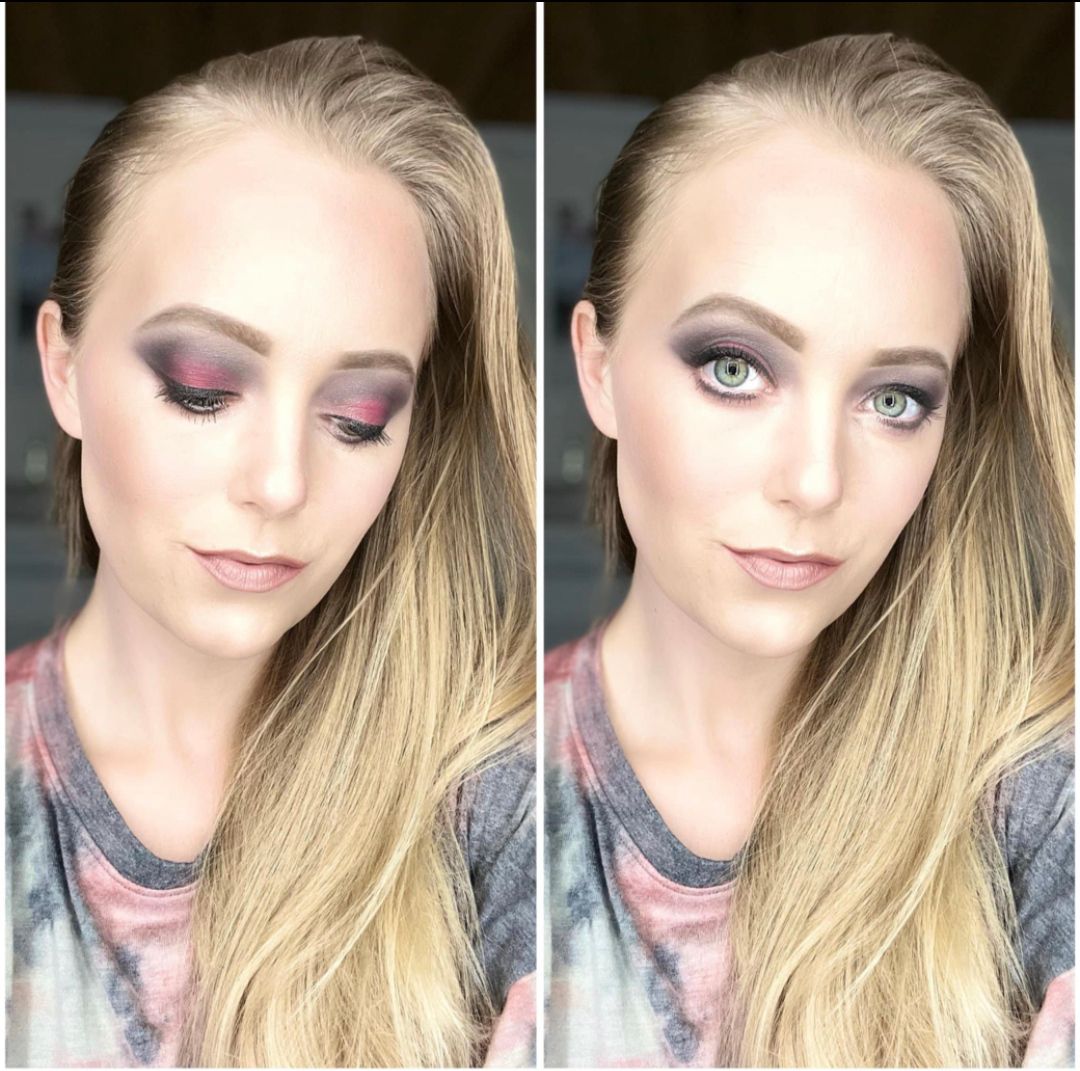 Photo Gallery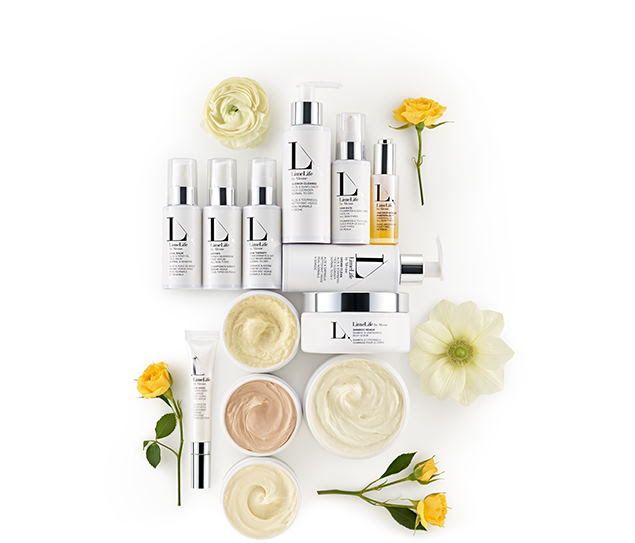 Natural SKIN CARE

Want products that are proven to be effective, easy on the wallet and free of harsh chemicals? Look no further!
LimeLife has products specifically for acne prone skin, dry skin, as well as aging skin! We even have a baby line.
Did you know it takes less that a minute for chemicals from skin care products to get into your bloodstream? LimeLife by Alcone's chemical free products work to heal, hydrate, and re balance your own skin cells. This is different and much more effective than other brands' strip-and-replenish process.
LimeLife is an all natural, organic skincare line that is free of harmful chemicals and has everything from moisturizers to boosters to makeup collections. I've tried almost every brand of skincare and makeup and I always come back to LimeLife.
Grab my best finds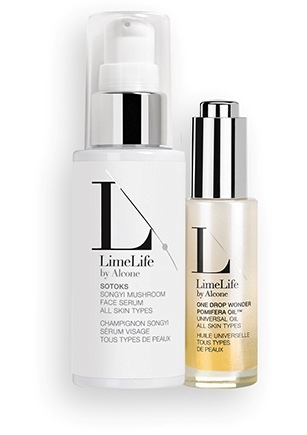 $98.00

$98.00

$48.00